Pardison Fontaine Defends Jada Kingdom In New Song: 'Thee Person'
New York rapper/songwriter Pardison Fontaine has delivered quite the clap back to Megan Thee Stallion's Cobra with his new single Thee Person – released on Friday, November 17.
After Megan subliminally called out an unnamed "ex" accusing him of cheating, Fontaine and his current beau, Jada Kingdom immediately received a lot of flak from her "hotties" fanbase. 
In his new song, Fontaine doesn't just refute these claims; he also makes several claims of his own, including her cheating on him with other men, lying to Gayle King on TV, and getting liposuction. 
Pardi defended his new girl Jada Kingdom, rapping in one verse: "Damn see me with Jada Kingdom and then you went Jada Pinkett." 
Later in the song, he added, "Talking about me and some dame like I was just out here doing my thing. The way that you painting this picture a shame … You did you first I just did me bigger."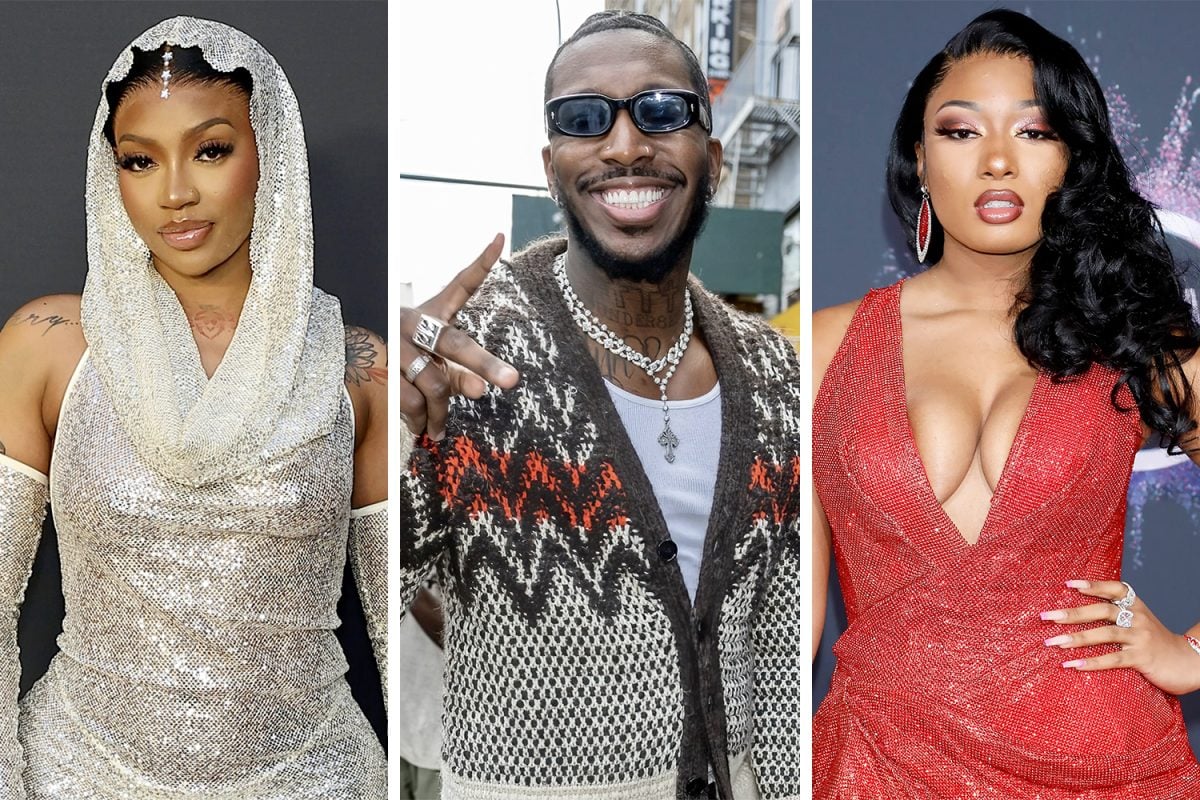 Pardison, best known for his singles Backin' It Up ft. Cardi B, Rodman, Peach, and In The Field, held nothing back in the 4:30-minute track as he dished on the Houston Hottie's personal life.
Naming himself as a reputable and close source to Meg, Pardi calls himself "the realest n***a" while alleging she got liposuction yet held up a façade online that she exercises. He also spoke about several cheating sexcapades with various men she worked with.
"How many times did I catch you texting them n***as? …You flew out the country ain't called for days in my mind we had parted ways. You was back moving awful strange. In an effort to fix it, I took all the blame like I always do. Apologize for shit that I know I ain't do," Pardi disclosed.
The rapper continued dishing on the relationship's turbulent moments, hinting at a planned proposal to Megan Thee Stallion that never came to fruition.
"This the girl that I'm trying to propose to, ask Greg Una I picked out a ring. Then you lied to my face, went on TV, and then lied to Gayle King, I found out with the rest of the world," Pardi raps. 
"God I treated you like a queen, whole time I'm a clown in your circus. I tried to pull you up out the mud. Here you are tryna drown me on purpose. You know the devil was a serpent. For some streams and views, girl I hope it was worth it."
"This ain't for Megan Thee Stallion, this for Megan Thee Person," he continues.
In the hook, Pardi says Megan is a "beautiful girl" but her "soul is disgusting", and that she has everything but is still unhappy.
Pardi and Megan confirmed their relationship back in 2021 and subsequently dated for over two years before breaking up in 2023. In September 2023, news broke that Pardison had started dating Jamaican singer Jada Kingdom.
Since Thee Person debuted, several fans have lauded Pardi's candor yet poetic writing on the track. 
"This was very well done. He wasn't cruel, he was straightforward," said one YouTube viewer.
Another agreed, "I'm glad Pardison got to tell his side of the story. He wasn't disrespectful just straightforward and poetic. Wishing him the best in his healing journey."
"He executed this very well. He shared his truth and I totally believe every word. I like that he kept this clean and didn't really disrespected her, but he gave his side of the story," said another.
Press play on Pardison Fontaine's new single Thee Person above.