MP Paul Scully announces bid to be Tory candidate for mayor of London | Politics News
A government frontbencher has announced a bid to replace Sadiq Khan as Mayor of London.
Paul Scully is "recusing himself" from his role as minister for the capital while he campaigns to be the Conservative candidate for next year's mayoral race.
The MP for Sutton and Cheam is up against several other Tory hopefuls including Daniel Korski, a businessman and one-time adviser to former prime minister David Cameron.
Politics live: UK 'engaged in a dialogue' with EU after 'existential threat' warning
He told the Evening Standard he believes Labour mayor Mr Khan, who is seeking a third term, is "very beatable".
"This isn't a celebrity election," Mr Scully said. "Celebrity status doesn't get houses built, doesn't get transport moving, doesn't make people safe. That is what I'm focusing on."
The minister for London said his time in the role has felt like a "three-year apprenticeship" to become mayor.
He said people were "frustrated" with Mr Khan's proposed expansion of the Ultra Low Emission Zone (ULEZ) to the Greater London boundary and vowed to scrap this on "day one".
The plan, which could see drivers in areas like Surrey and Kent required to pay £12.50 a day to travel to the capital if their cars fail to meet emission standards, is set to become a major battleground for the election.
Mr Khan said it is essential to improve London's air quality but he is facing a legal challenge from five Conservative-run councils who oppose it.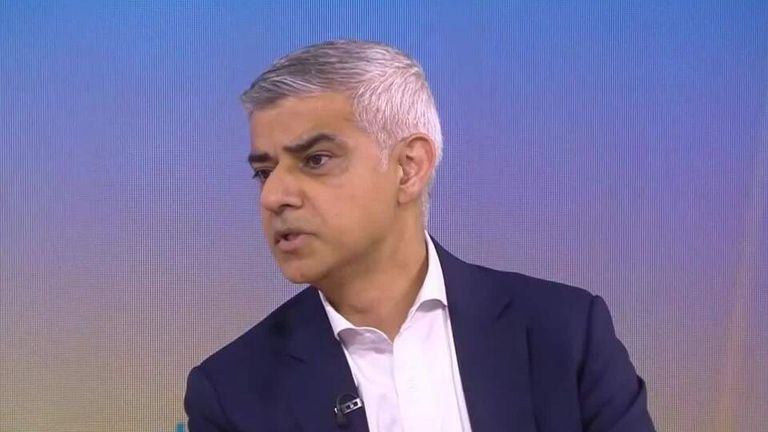 Mr Scully said he would seek to improve air quality on the Tube and complete the electrification of the capital's 9,000-vehicle bus fleet.
A Downing Street spokesperson confirmed he will temporarily step back from his role as minister while campaigning, and will relinquish it if selected.
Other runners he is up against include former No 10 adviser Samuel Kasumu and London Assembly members Andrew Boff, Nick Rogers and Susan Hall.
Read more:
Japan to invest almost £18bn in UK
Sunak rejects calls from Truss to fast-track Taiwan's entry to CPTPP
Mr Khan has been in post since 2016, when he took over from Boris Johnson, and has announced he will be standing for an unprecedented third term in the capital.
He has won the last two elections with large majorities but admitted the race next year would be a "very tough election".
However, he said there is "much more to do" and voting him in again would "send a message to the Tories" about the current state of the economy.
The deadline for Tory candidates to declare is 9 May, when they will be whittled down to a two or three-person shortlist.
Hustings will take place from 12 June to 3 July before members are given the chance to vote for their preferred candidate between 4-18 July, with the winner announced the next day.