One person arrested after car hits Downing Street gates | UK News
One person has been arrested after a car hit the main gates of Downing Street.
Police said there were no injuries.
Officers were pictured searching the vehicle's boot and removing a large white sheet.
Watch moment car hits Downing St gates

Large sections of Whitehall have been closed to the public and vehicles following the incident.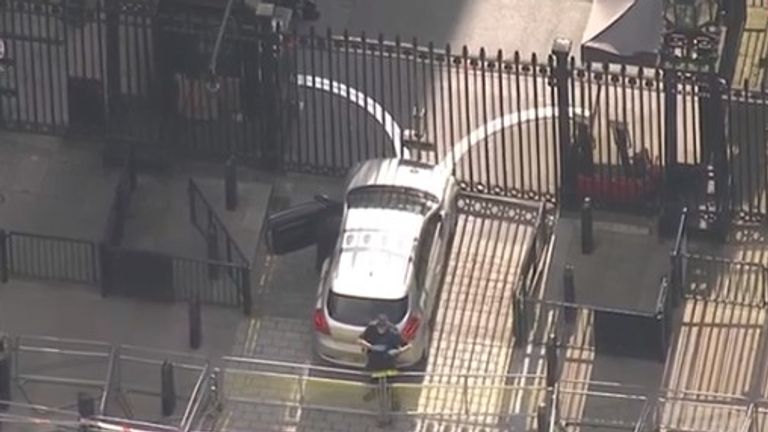 Pedestrians are being turned away from the main thoroughfare around Downing Street.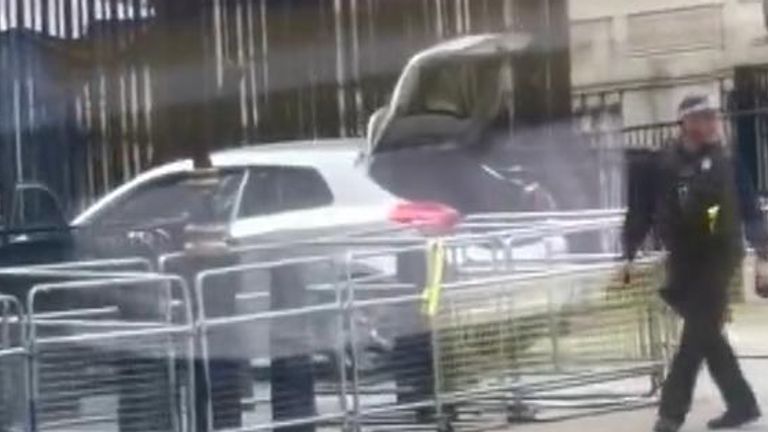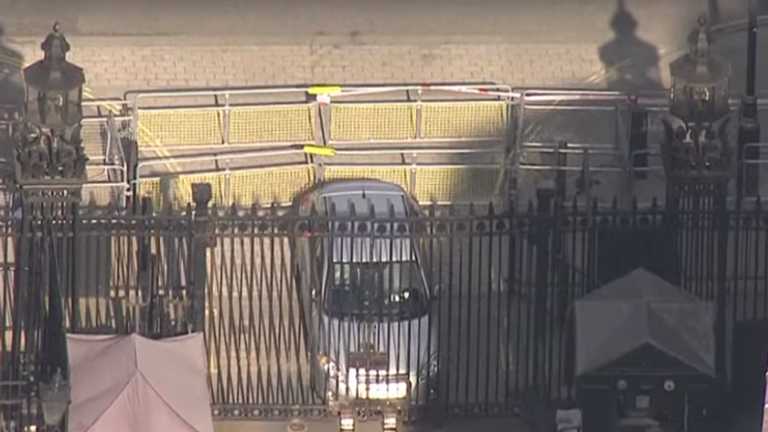 "At around 4.20hrs a car collided with the gates of Downing Street on Whitehall," Metropolitan Police said in a statement.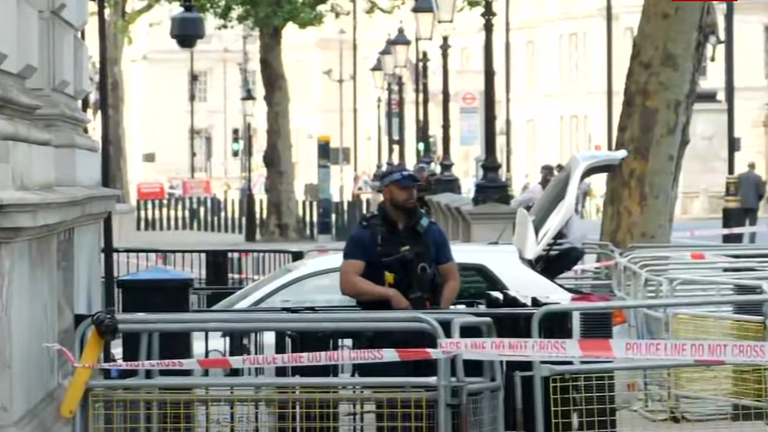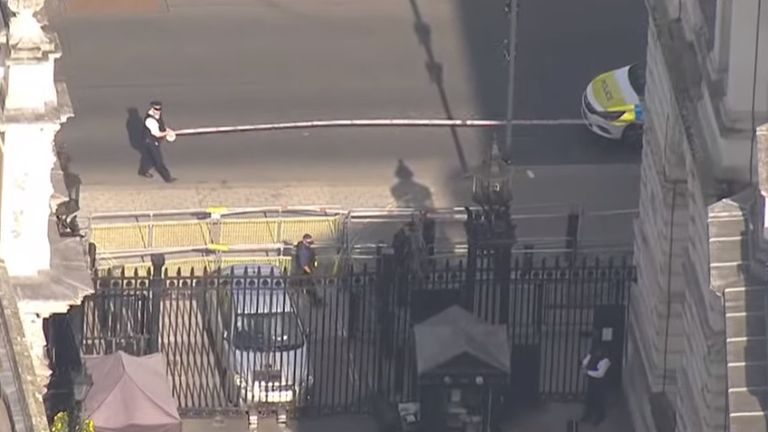 "Armed officers arrested a man at the scene on suspicion of criminal damage and dangerous driving.
"There are no reports of any injuries."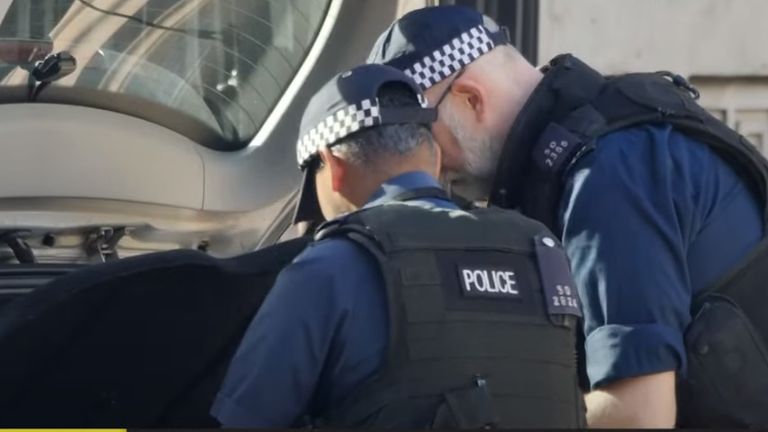 Footage of the incident showed a small silver hatchback which appeared to come out of a car park next to the Ministry of Defence building.
The vehicle crosses Whitehall, near the Cenotaph, before abruptly breaking and then driving forward directly into the gates of Downing Street.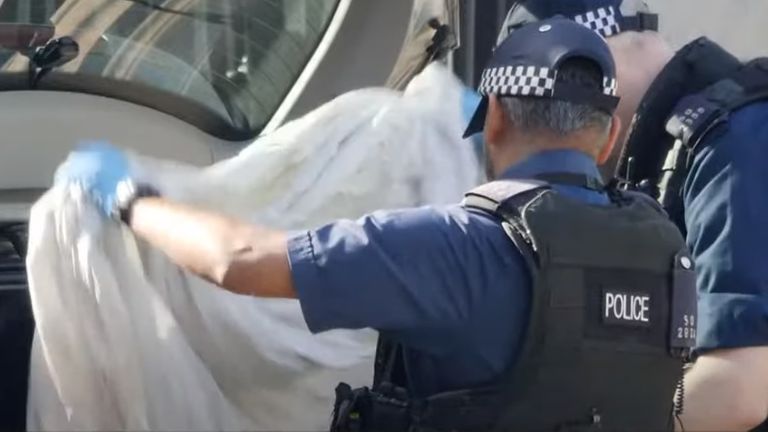 Witness Simon Parry, 44, said: "I heard a bang and looked up and saw loads of police with Tasers shouting at the man.
"A lot of police vehicles came very quickly and were very quick to evacuate the area."