Rishi Sunak calls for change to rules that stopped Rwanda deportation flight in meeting with European court chief | Politics News
Rishi Sunak has met with the European Court of Human Rights chief and asked for changes to the rules which stopped the government's Rwanda deportation flight.
The prime minister was visiting the Council of Europe summit in Iceland today, where he was discussing migration and the war in Ukraine with other European leaders.
Mr Sunak met with Siofra O'Leary, the head of the European Court of Human Rights, based in Strasbourg.
Politics latest:
Minister says home secretary's migration stance 'right'
After the bilateral, a Downing Street spokesperson said: "The prime minister stressed the need to ensure all of Europe is working together to uphold these values and tackle the challenges we face, including illegal migration.
"The prime minister and court president also discussed procedures before the ECtHR, which the latter regularly reviews, including rule 39 interim measures."
Mr Sunak was planning to use the summit in Reykjavik to call for reform to the way in which the European Court of Human Rights can stop countries from deporting people.
In particular, he was taking aim at the court's rule 39, which was used to stop the government's first – and so far only – attempt to deport people to Rwanda for the processing of their asylum claims.
Mr Sunak said the court has "embarked" on a review of the processes itself already.
He said: "We want to make sure that the European court is always conducting itself in a way which is fair, which is effective, which is transparent."
But Iceland's foreign affairs minister sought to play down the prominence of immigration reform as a topic for discussion at the summit.
Thordis Gylfadottir told the BBC: "This summit has not a big focus on that. The biggest focus is, of course, Ukraine, and then other issues such as AI and environment and other things. So this summit doesn't have a big focus on migration in general."
She added: "But the next two days, the time we have we are not using to reform certain articles in the court."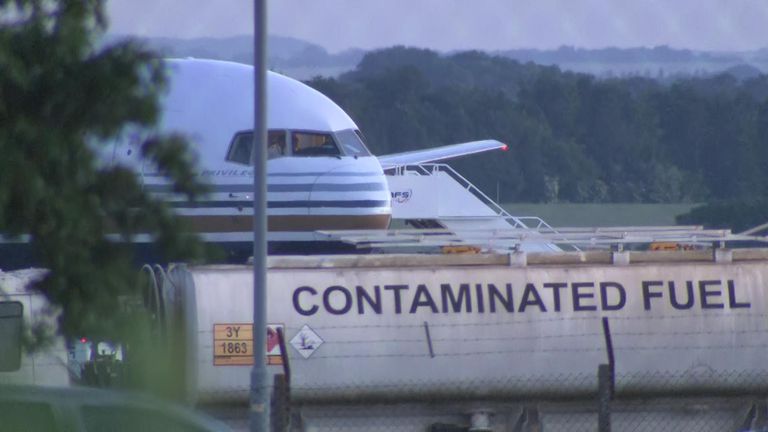 Pressed on whether there would be discussions on the prime minister's call for reforms to how rule 39 works, she said: "I believe that there will be a discussion on it, but there will not be I think a real concrete outcome on reforming certain articles."
An earlier version of this article reported that Rishi Sunak said "8,000" people had been returned to Albania. Downing Street has since clarified the prime minister meant to say "a thousand".