Sunak's messaging on key climate pledges sends a signal that net zero is negotiable | Politics News
Green groups have been horrified by the prime minister rowing back on net zero commitments.
But in truth, we don't know what impact the plans will have until we see the detail.
Take the ban on new petrol and diesel cars, which, it seems, will be delayed from 2030 to 2035.
In fact, it is currently a two-stage ban.
Between 2030 and 2035 new hybrid cars could still be sold – and they of course have petrol and diesel engines that kick in after a few miles of electric driving.
Politics latest: We must be practical on net zero, minister says
'We remain committed to net zero target'

Recent analysis has cast doubt on the benefits of hybrids because their batteries need to be properly charged up to realise the promised cuts to emissions – and not everyone plugs them in.
So 2035 was always the more important date anyway. From then, only fully electric cars could be sold – and that may not change.
There is also the Zero Emissions Mandate due to kick in from January 2024.
This will compel manufacturers to reach sales targets for electric vehicles (EVs), which will become tougher by the year.
To reach the targets they will have to sell cars people want to buy at a price they can afford.
Better battery technology is expected to increase driving range in the next few years and by the end of the decade the cost of an EV is predicted to be no more than the equivalent petrol or diesel.
Click to subscribe to ClimateCast with Tom Heap wherever you get your podcasts
If so, then the barriers to driving electric will crumble and the date of a 'ban' becomes less important.
The same argument holds for the boiler ban.
Heat pumps, which are the alternative to a gas or oil boiler, are significantly more expensive now.
But we've seen how green tech plummets in cost.
Take solar energy. The price has fallen by 85% since 2010 as factories and installers become more efficient.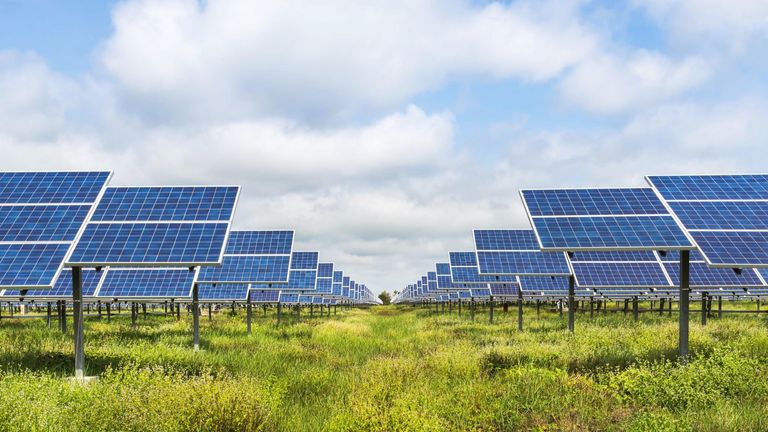 Read more:
Braverman: 'We're not going to save the planet by bankrupting Britons'
Government progress on net zero 'worryingly slow'
Wind energy has followed a similar trajectory, and, like solar, is now far cheaper than producing electricity from a traditional gas power station.
There is every reason to be optimistic that the same would be true of heat pumps.
If costs fall, particularly of newer models that heat radiators to the same high temperatures as a gas boiler, then they look far more attractive.
This all depends on gains in technology and efficiency. It's not guaranteed. And that will be a concern.
How much will net zero cost?

It also sends a signal that net zero is negotiable.
That may win the votes of climate sceptics. But it will send shivers through businesses that are having to make big investment decisions.
The prime minister has said he is still committed to reaching net zero by 2050.
But the UK also has a target – written in law – to cut emissions by 78% from 1990 levels by 2035.
The commitment for all electricity to be zero carbon by 2035 will take us some of the way, but it won't be enough.
More will need to be done and the government is gambling that the market will deliver.
If emissions from heating and cars remain high, then the government will either have to unpick its legal commitments – with the damage that will do on the world stage – or play catch up, with bigger and probably more expensive cuts to emissions in future.